Products
I use and recommend Redken, Pureology, Sexy Hair and Brazilian Blowout products.

Redken's founder Paula Kent revolutionized the professional Haircare industry for both stylists and clients. Her dedication to science and her pioneering spirit helped make the brand what it is today.
---

At Pureology, it is our mission to provide the professional hair colourist and their clients
the highest quality colour care products that enhance radiance, dramatically improve
hair condition, and respect the environment while delivering longer lasting hair colour guaranteed.
---
We are a product of passion, founded by a dynamo with wits as sharp as his scissors. Michael O'Rourke built an empire by breaking all the rules. From the first, Sexy Hair was a welcome splash of red in a world of weary black and white, and proof that fun can be a seriously powerful serum. His philosophy inspired an army of awesome ambassadors, who subscribe to the school of "anything is possible".
---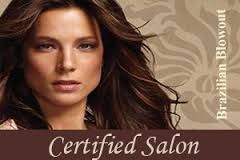 Brazilian Blowout professional smoothing treatments are the most innovative and effective in the world.
Through the use of breakthrough bonding technologies, these customizable smoothing treatments actually improve the condition of the hair by creating a protective protein layer around the hair shaft to eliminate frizz and smooth the cuticle.
The end result is smooth, frizz-free hair with radiant shine!